I'll start off with my all time favorite picture of my baby boy. Marshal is a miniature red dachshund. He was born on Valentines day, 2008. So at the time of this post he is 1 year and 5 months (and 2 days!) old.

He is laying on my hubby's shoulders as we go down the road and I was able to lean over and snap this pic of him watching out the window with my phone.

Did I mention this is my favorite picture of him?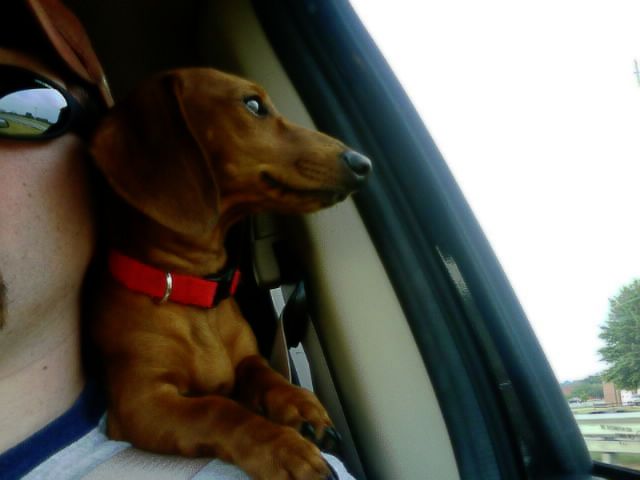 LoL. "Sometimes mom, I really hate you."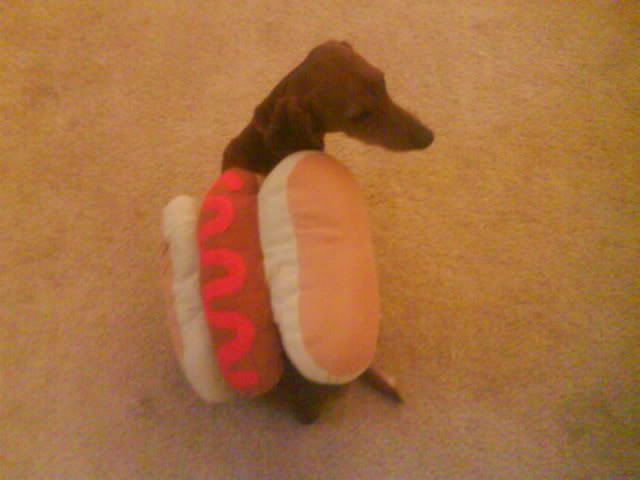 Look at that face!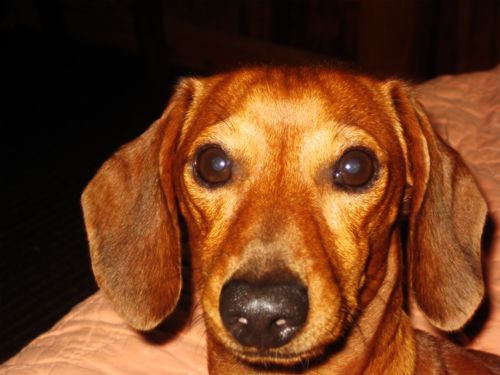 He is such a character! He is absolutely obsessed with toys, more than any other dachshund I have ever seen. He completely freezes when we hold up one of his toys and will just stand there staring at it, shivering with anticipation until we toss it for him.